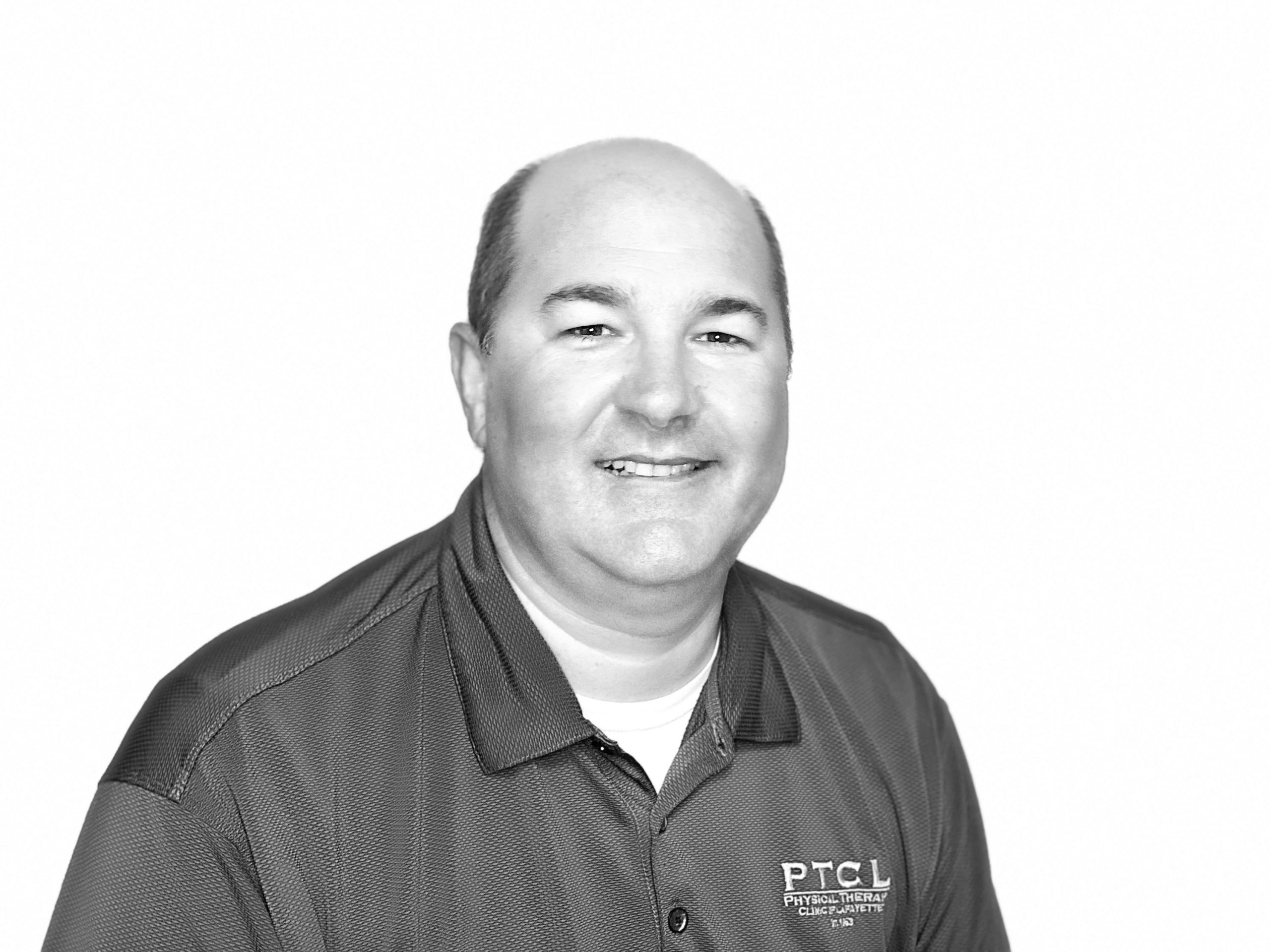 Expadie "Ex" Laperouse, III, is the owner of Physical Therapy Clinic of Lafayette. Ex graduated from Northeast Louisiana University with a degree in occupational therapy in 1995. He joined PTCL in 1996, and became board certified as a certified hand therapist (CHT) in 2001. He brings over 25 years of experience in occupational and hand therapy. Ex is certified in ASTYM (Augmentative Soft Tissue Mobilization) and in functional and office ergonomics. In addition to hand and occupational therapy, he performs all splinting, work conditioning, and vestibular rehabilitation..
He is married to the former Paige Bahlinger of Baton Rouge and they have four children Expadie, Madeline, Julia, and Grace.
Brent Hoffpauir graduated from the University of Louisiana in 2000, where he received his Bachelor's degree in Education with a concentration in Sports Medicine. Following graduation, he received his state Athletic Training certification and joined Physical Therapy Clinic of Lafayette. In 2002, Brent earned his certification from the National Athletic Trainers Association. He is the head athletic trainer at St. Thomas More Catholic High School and is in charge of providing sports healthcare for all team athletes at the school.
He and his wife, Kristie, live in Sunset with their two children Anna and John Patrick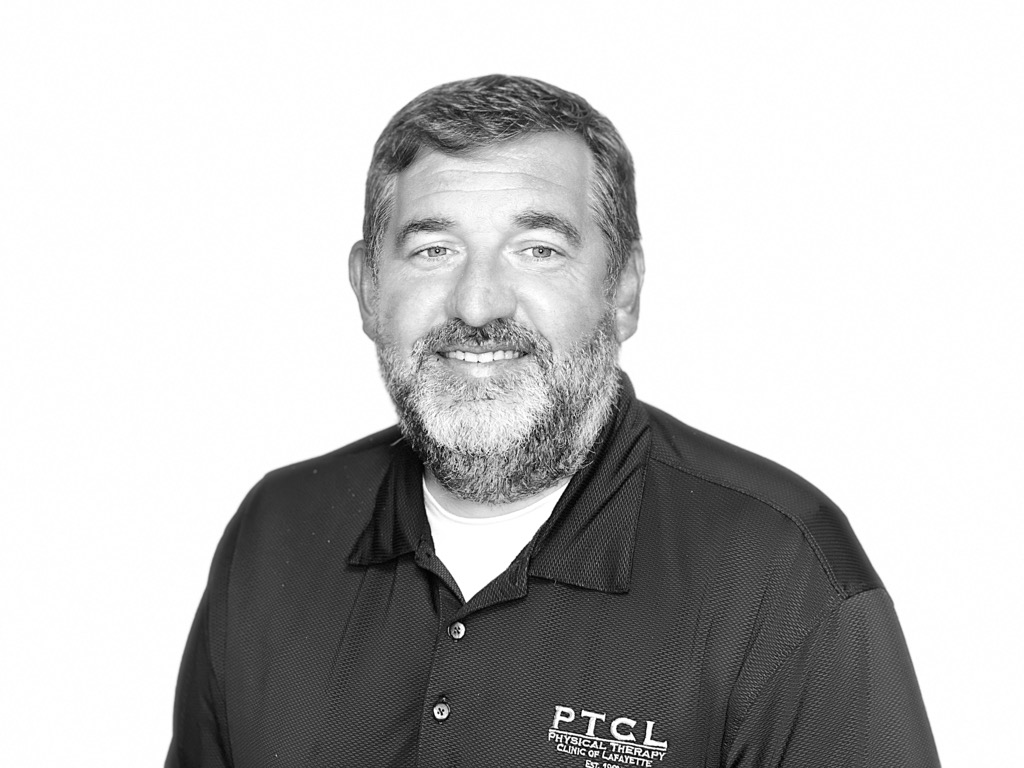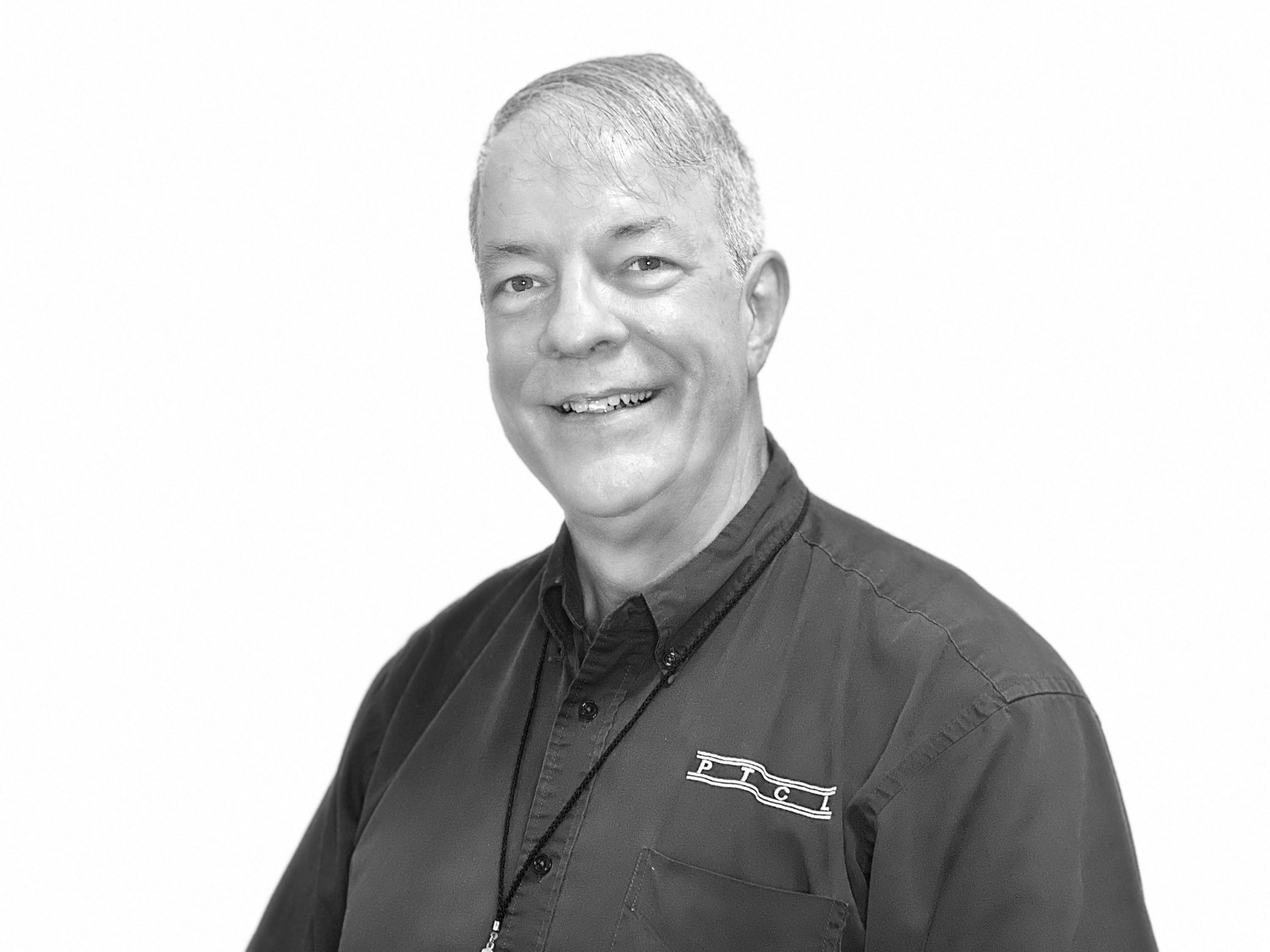 Buddy is a 1977 graduate of Louisiana State University Health Science Center in New Orleans, LA. Upon graduation, he joined the Physical Therapy Clinic of Lafayette practice, gaining intensive knowledge in orthopedic and neurological conditions. He is also trained in Vestibular Rehabilitation, ASTYM (Augmentative Soft Tissue Mobilization), and fall prevention. He was born and currently resides in St. Martinville, LA.
He is married to Debbie and is the proud father of Laine, Brad, and Christen.
Taylor Harrington graduated from the University of Louisiana at Lafayette in 2015, where he received a bachelor's degree in Exercise Science. He then attended graduate school in Austin, TX at the University of St. Augustine, where he received his Doctorate of Physical Therapy in 2018. Taylor joined the PTCL practice in 2019. He has experience in sports medicine, orthopedic conditions, neurological rehabilitation, and chronic neck/back pain treatments. He has his certification in Dry Needling.
Taylor was born and raised in Carencro, and now currently lives in Milton with his wife, Lexi.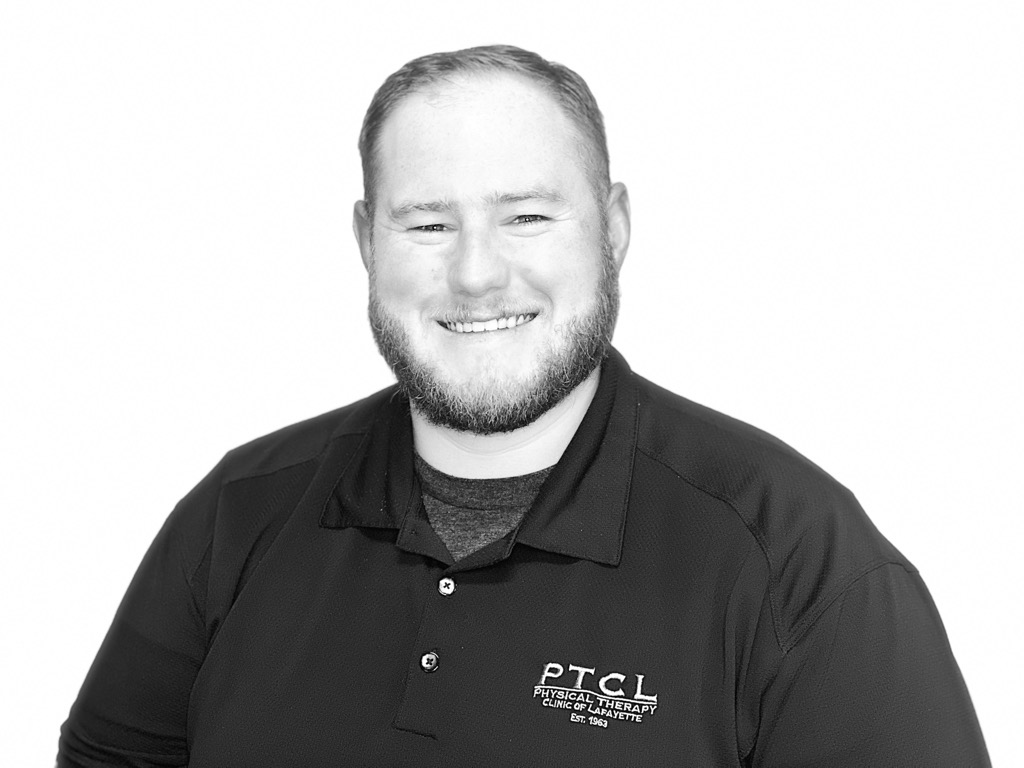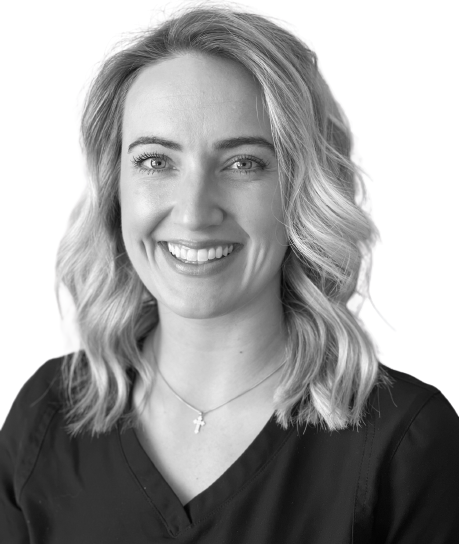 Sydney earned her Doctor of Physical Therapy degree from LSU Health Science Center in Shreveport, Louisiana. She continued her education by obtaining multiple certifications in pelvic floor therapy and dry needling. At a young age, Sydney knew she wanted to work with expectant mothers, and she also had a passion for sports. When she began weightlifting in high school and college, she recognized pelvic floor and painful symptoms of her own. This is what led her to pursue a career in pelvic health PT. She also specializes in treating patients experiencing pelvic pain, incontinence, bladder and bowel dysfunction, pelvic organ prolapse, painful intercourse, as well as general hip, neck, and low back pain. She thoroughly enjoys lending a listening ear and helping her patients make sense of their symptoms. Sydney lives for empowering individuals to return to activities they enjoy, where any nagging symptoms may have kept them away!
When she is not treating patients, Sydney enjoys spending time growing in her faith with God, loving her friends and family, taking vacations with her husband, Jake, and shopping at a consignment shop or any sale rack while drinking lattes!
Chris Barras gained interest in physical therapy when he worked as a technician at PTCL while attending USL. He then moved to Florida for school and graduated from the University of Florida in Physical Therapy. Chris has over 50 years of experience as a Physical Therapist treating patients from neck/back pain to total joint replacements, as well as balance and general orthopedic problems. He has his certification in ASTYM (Augmentative Soft Tissue Mobilization), a therapy treatment to regenerate healthy soft tissue.
Chris was born and raised in St. Martinville, where he met his wife, Kathy. They moved to Lafayette when he began practicing physical therapy at PTCL and raised four children Christopher, Jennifer, Elizabeth, and Rebecca. Besides caring for patients, he enjoys being the chef for many family cook outs.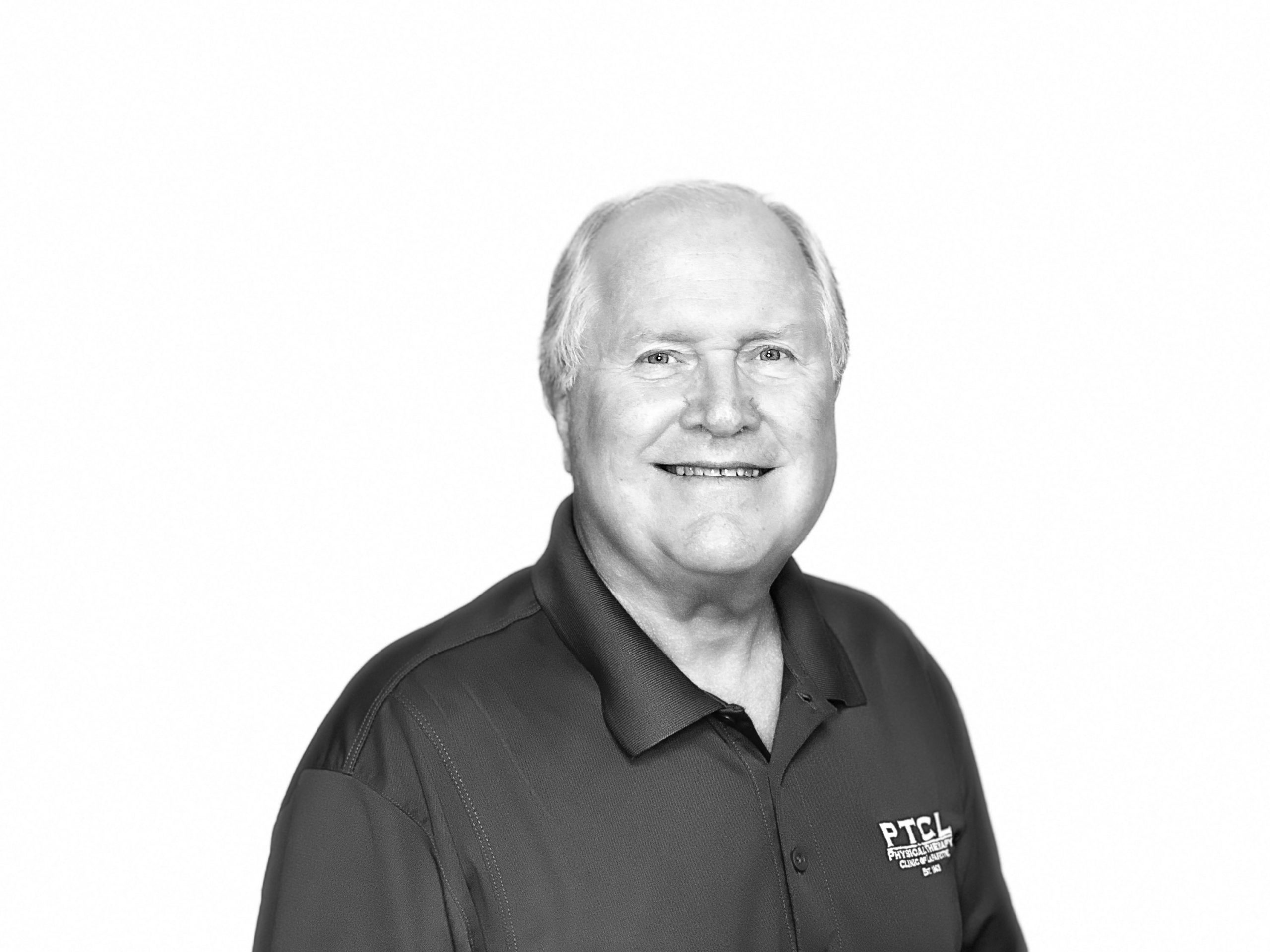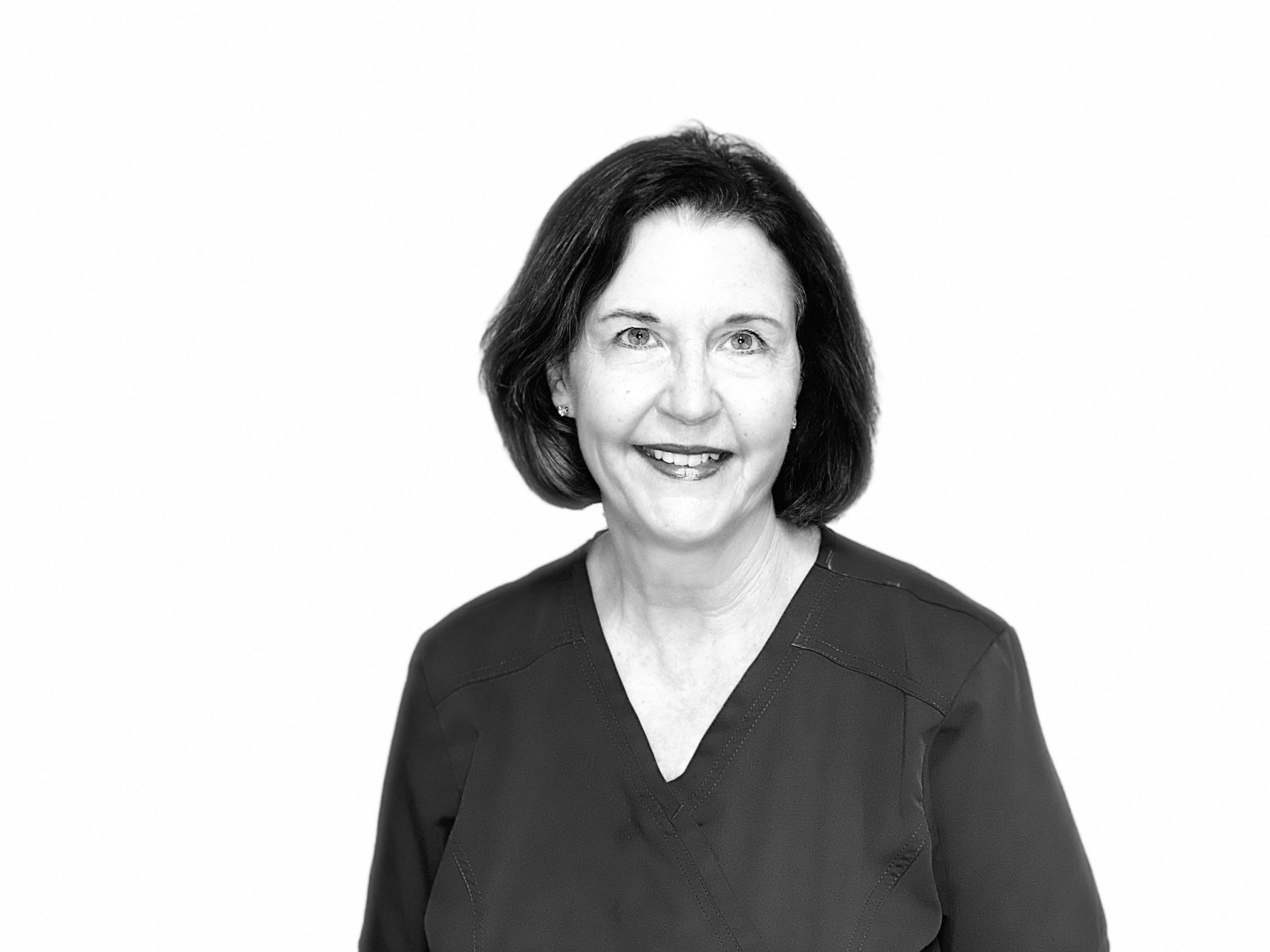 Laura Landry, M.S., CCC-SLP is a licensed and certified Speech Pathologist who earned her Bachelor of Science degree from St. Mary's Dominican College and Masters Of Science degree in Speech Pathology from the University of Southwestern Louisiana. She holds a Certificate of Clinical Competence and is a member of the American Speech and Hearing Association. Laura has vast experience working with children and adults with a variety of Speech and Language disorders. She has worked in private and public schools, as well as in home health. Laura has had the opportunity to professionally evaluate and provide treatment for individuals with deficits in the areas of articulation, apraxia, expressive/receptive language, social communication, autism spectrum disorder, oral motor, voice, fluency, cognition, aphasia, and swallowing.
Born in Lake Charles, Laura is married and has four children in Lafayette. She welcomes the opportunity to work with you and your family.
Linda B. Desormeaux, M.S., CCC-SLP has over 35 years of experience as a licensed, certified speech-language pathologist. Linda has a Masters of Science from the University of Southwestern Louisiana (presently U.L.L.) in Speech-Language Pathology. She has experience in evaluation and therapy for children and adults in the areas of articulation (stuttering, voice), language (expressive/receptive language problems, literacy, aphasia/brain injury) and swallowing, including electrical stimulation treatment when appropriate. She worked for over 30 years in the public school system in both Acadia and Lafayette parishes. Linda has also worked with hearing impaired students and is fluent in sign language. She has also worked in the Home Health field as a Speech Therapist for the past 14 years.
Linda was born and raised in Lafayette, where she raised her two daughters. She enjoys her 4 grandchildren, sewing and spending time with family and friends.