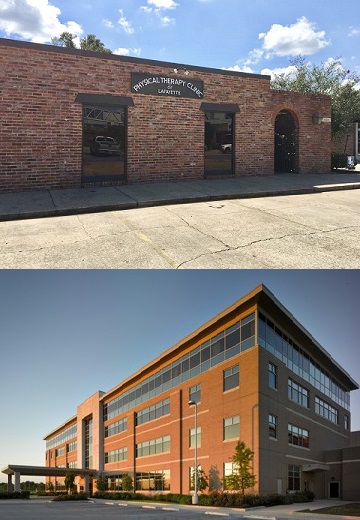 Physical Therapy Clinic of Lafayette is a private therapist owned outpatient clinic that was established in 1963 by Expadie Laperouse Jr., P.T. We have been providing the wonderful people of Acadiana with professional, dependable and skilled Physical, Occupational, Hand and Speech therapy as well as Athletic Training services in a comfortable, professional and personal atmosphere.
Physical Therapy Clinic of Lafayette is ranked in the top 4% of therapy providers nationwide for our clinical outcomes per Focus On Therapeutic Outcomes. This has helped us earn the distinction of being named a Quality Blue Provider with the highest ranking in physical therapy by Blue Cross/Blue Shield of Louisiana. We have also been proud members of the Better Business Bureau for over 45 years and have earned an A+ rating.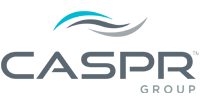 IN ADDITION TO OUR STANDARD DISINFECTING PROCEDURES, OUR FACILITY HAS INSTALLED A CONTINUOUS AIR AND SURFACE PATHOGEN REDUCTION OR CASPR SYSTEM FOR YOUR ADDED HEALTH PROTECTION. IT OPERATES THROUGH OUR HVAC (AIRCONDITIONER/HEATER UNITS). IT PRODUCES OXIDIZING MOLECULES THAT SEEK OUT MOLDS, FUNGUS, VIRUSES AND BACTERIA DESTROYING THEM AT THE CELLULAR LEVEL. CURRENT RESEARCH HAS SHOWN THAT IT IS 99.9% EFFECTIVE ON THE ACTUAL SARS CORONA VIRUS, ALSO DESTROYING IT AT THE CELLUAR LEVEL. ALL SURFACES AND AIR WE BREATHE THROUGHOUT THE OFFICE ARE BEING DISINFECTED CONTINUOUSLY THROUGHOUT THE DAY, 24/7.
We believe that customizing therapies to meet each individual's unique needs requires the experience and skillfulness that our therapists and trainers possess. We at the Physical Therapy Clinic of Lafayette are always "Striving for Progress."